Communication and Assistive Technology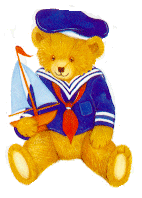 This page is a real grab bag of neat stuff to help your child branch out, communicate, and have fun.
Welcome to DynaVox Systems Inc. a wonderful communication system
Welcome to ABLEDATA Your Source for Assistive Technology Information
IntelliTools Products (Great products to allow children to use computers and software)
RJ Cooper's Software hardware and Assistive Technology services for disabled persons and support persons.
Baby Button - An Input Device for Babies
Assistive Technology Inc. - Accessible Products for Communication and Education Welcome
Welcome to The Dragonfly Toy Company (switch toys)
Little Tikes - Caring About People With Special Needs
Welcome To ToysRUs.com - The Toys R Us online toy store!
Enabling Devices Toys for Special Children communicators switches assistive augmentative adaptive technology
Laureate Learning Systems - Special Needs and Language Development Software
bigkeys-new (a special keyboard, it looks great)
ECT Home (Eye control systems)
SNS Overview Special Needs division of IBM They have a wide variety of systems for communication and web access for people with disabilities.
Web Links Augmentative Communication and Assistive Technology
Dragon Systems Inc. (communication systems)
Pathways Development Group Inc. (PDG) delivering control and communications solutions to people with disabilities. Toll Free 877-742-4604 (these people do adaptations to allow people with disabilities to access things like Nintendo games)
TASH International Inc. (this company has all kinds of switches and access technology including the Switch click which allows children to use a switch instead of a mouse)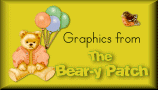 Bear at top of page was adopted from the Beary Patch